We offer private boat tours and charters for up to 6 guests from 9AM-noon or 1PM-4PM for $700 on the yacht Ponemah. If you select an itinerary that requires a full day, book both the AM and PM timeslots that day for $1,400 total. Full days are from 9 AM to 4 PM and typically include anchoring for your lunch stop or tying up at one of the popular restaurants.
Standard passenger pickup is at the Rockport Town Docks at T Wharf or Granite Pier.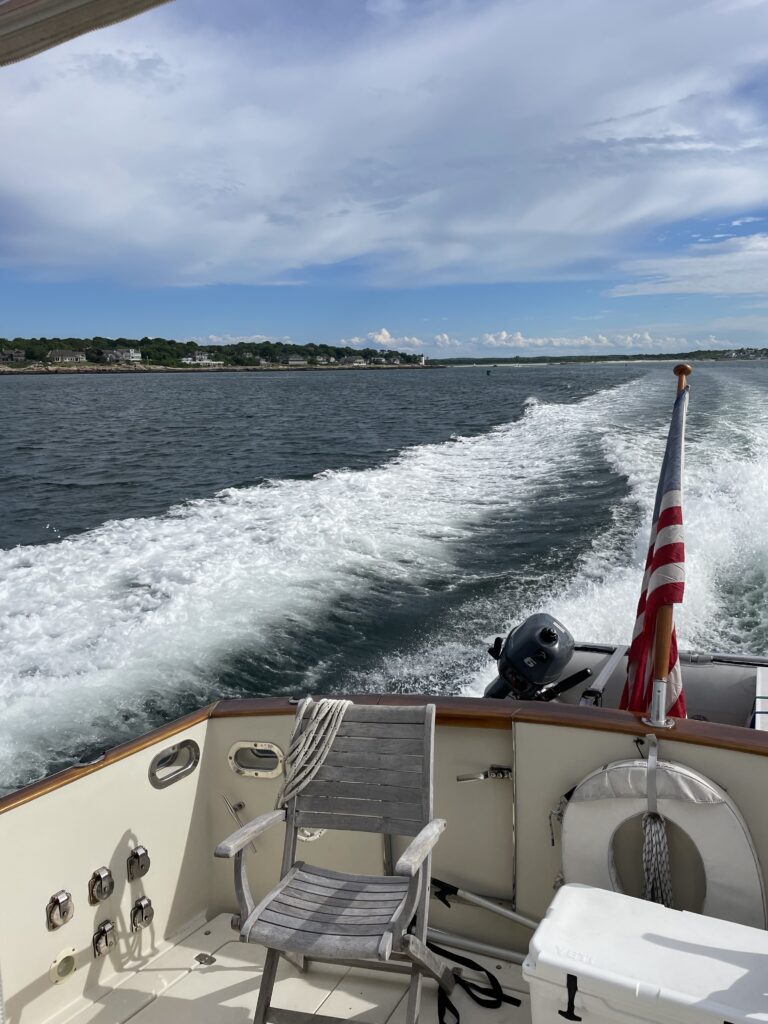 Go to the following link to check availability of boat tours and reserve your morning and/or afternoon timeslots.
What's Required
Our goal is to give you a safe and memorable day on the water. We'll handle the yacht, but you'll need to respect the following rules:
BYOB…..we supply non-alcoholic beverages only.
Life preserver must be worn for any non-swimmers out of the cockpit or anyone under age 13 while the vessel is underway.
No illegal substances-Zero tolerance as required by USCG
Bring your own seasickness medicine if needed
No FISHING
What to Expect
Weather and tides can affect the trip and the Captain will determine what areas are safe to navigate in on the day of your trip.
Captain Bruce and Betsy have been fully vaccinated.
Bring plenty of sunscreen and towels for swimming. Bring your own lunch or a wallet to pay for lunch at your favorite restaurant if booking for the full day.
Fuel is included in the charter fee.
Locations
Rockport Harbor, Rockport MA
Gloucester, MA
Manchester, MA